Back to results
Sunday 9 May 2021
1:00pm
Sunday 23 May 2021
1:00pm
Sunday 13 June 2021
1:00pm
Sunday 20 June 2021
1:00pm
Sunday 27 June 2021
1:00pm
Sunday 4 July 2021
1:00pm
Sunday 11 July 2021
1:00pm
Sunday 18 July 2021
1:00pm
Tickets Free
Studio theatre
Join us as we walk, dance, sing and craft our way through the National Forest this summer, using nature and woodland to inspire us to be creative. We will be upcycling, making instruments from found objects and exploring costumes made of the woods themselves. As we appreciate our natural world we will come up with stories or poems or songs that tell of our adventures. It is then our pleasure to perform what we have made at Timber Festival in Feanedock in July 2021, restrictions permitted, as well as performing at Coalville Community event the week of July 12th 2021.
Open for those ages 8 and upwards, this will be a curious fantastical few months of natural curiosities and wonderful creations.
Starts at Snibston Colliery Park but may transfer to other National Forest locations in the area if possible.
We will do everything we can to make this accessible for all abilities so please let us know if you have a specific need.
In conjunction with Purple Theatre, Century Theatre and sponsored by the National Forest Company.
Led by Sam 
Sam is a writer, actor, director, producer and theatre manager. She has just completed a Master's Degree in Applied Theatre and Education. Her passion is untold stories and empowering people to make great art. 
Promo Image courtesy of Eva Belian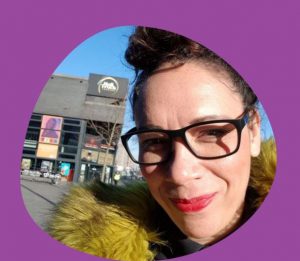 You may also like...