Back to results
Friday 14 May 2021
5:00pm
Friday 21 May 2021
5:00pm
Friday 28 May 2021
5:00pm
Friday 11 June 2021
5:00pm
Friday 18 June 2021
5:00pm
Friday 25 June 2021
5:00pm
Friday 2 July 2021
5:00pm
Friday 9 July 2021
5:00pm
Tickets £5
Studio theatre
The Academy PLUS/Musical Theatre sessions are for those with dreams of working in the professional theatre or creative arts industry.
Run by professionals working in the industry now, these workshops are an incredible source of knowledge, training, networking and high quality performance opportunities.
 This is the only session that you may be asked to audition for as we are looking for really passionate and enthusiastic individuals.
In the run up to our autumn musical, these sessions will be a combination of rehearsals, professional training and development for aspiring actors. dancers, musicians, singers, stage crew, directors, writers etc from ages 8 upwards. Includes adults.
These sessions are run by theatre manager Sam Girdham supported by a host of industry professionals who will make guest appearances each week.
Make your dreams come true and take the first or second step to becoming a professional in this exceptional industry.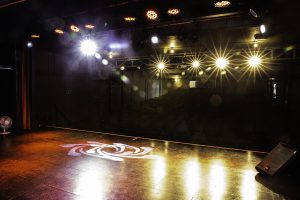 You may also like...