Back to results
Wednesday 19 May 2021
5:00pm
Wednesday 26 May 2021
5:00pm
Wednesday 9 June 2021
5:00pm
Wednesday 16 June 2021
5:00pm
Wednesday 23 June 2021
5:00pm
Wednesday 30 June 2021
5:00pm
Wednesday 7 July 2021
5:00pm
Tickets £5
Studio theatre
This is a massively enjoyable and energetic dance workshop with professional dancer and self employed events organiser Rebecca Muir.
Here is a taste of what's on offer this half term:
Street dance
Musical theatre/Jazz
Contemporary
Carnival & Afro beat (African and Caribbean dance)
House dance – (Boogie footwork style)
Performance class (teaching students on how to perform confidently in a class/industry
Workshop Leader Rebecca Muir
Rebecca has trained in dance since the age of 4 and has taken IDTA (International Dance Training Association) examinations in jazz, ballet, tap and street dance.
Rebecca was an A* student in GCSE dance at St Benedict school and during her school years took part in competitions and shows all over the UK and internationally such as Disneyland Paris.
Rebecca worked as a dancer at Haven for two seasons in Blackpool and Essex..
She has also performed as a backing dancer for Louisa Johnson (winner of X factor 2015).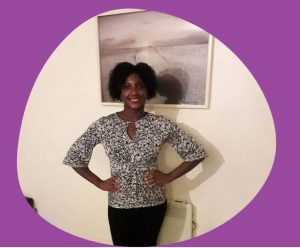 Promo image by Siddhant Kumar
You may also like...