Back to results
Sunday 17 December 2023
3:00pm
Tickets £11 - £12
Main theatre
Desford Colliery Band are back!
Considered one of the finest exponents of the brass medium, their wide range of styles and flexibility of performance has bought Desford Colliery Band world-wide fame. Comprising of twenty-five brass musicians with percussion, they perform a repertoire spanning Baroque to Jazz – with soloists that are some of the finest you will hear.
This ensemble has performed all over the world, recorded award winning albums and continues to be at the forefront of British music making.
Don't miss this heart-warming performance – the perfect treat before Christmas!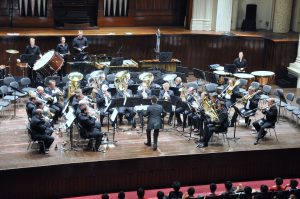 http://www.desfordcollieryband.co.uk/music/music.htm
You may also like...