Back to results
Saturday 15 May 2021
10:00am
Saturday 22 May 2021
10:00am
Saturday 29 May 2021
10:00am
Saturday 12 June 2021
10:00am
Saturday 19 June 2021
10:00am
Saturday 26 June 2021
10:00am
Saturday 3 July 2021
10:00am
Saturday 10 July 2021
10:00am
Tickets £5
Studio theatre
Learning how to make a performance, using stories we all know and love.
In the 6 workshops before half term we will combine different skills from our creative toolbox.
Tools such as: voice, space, props, story-telling, movement, costume.
Our workshop leader for "Performance Making for Under 12s" 19th April – 30th May is:
Georgia Thomson – a Visual Artist with Autobiographical tendencies.
Georgia has a degree in Contemporary Theatre & Performance and a long history of "showing off".
She is currently making a performance about her relationship with the film The Wizard of Oz and new found love of FASHUN, she's wanting to play the role of the iconic Ruby Slippers.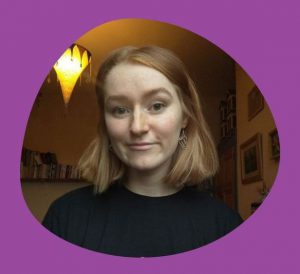 You may also like...