Back to results
Thursday 11 April 2024 - Saturday 13 April 2024
Various showtimes
Tickets £14 - £15
Main theatre
Divorced, Beheaded, Live!  This is Six: Teen Edition.
You'll be blown away by the incredible talent of Vocal Zone Voice Studio's rising stars in Six: Teen Edition.
Join us for a sensational modern musical, that reimagines the stories of the six wives of Henry VIII in a fresh and empowering way – packed with electrifying energy, catchy tunes, and extraordinary vocal performances.
This production is set to take the stage by storm and is brought to you by the award-winning duo Adam and Stephanie Hepkin – who wowed audiences with the sell-out UK Tour of The Magic of the Musicals.
With credits including UK Tours of Annie, Les Miserables, Joseph and the Amazing Technicolor Dreamcoat, the New UK Production of Billy Elliot, as well as appearances on London's West End and Britain's Got Talent, this musical's talented artists are the future of the stage.
Witness the passion, skill, and dedication of these rising stars as they take you on a musical journey like no other – from show-stopping solos to breathtaking ensemble numbers, their performances will leave you amazed and inspired.
Immerse yourself in a world of vibrant colours and dazzling costumes that will transport you straight into the heart of the Tudor era. With a fusion of contemporary flair and historical intrigue, Six: Teen Edition promises an exhilarating experience that will have you singing along and dancing in your seat!
Don't miss your chance to see the next generation of musical theatre talent in action.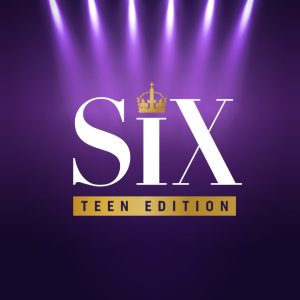 You may also like...